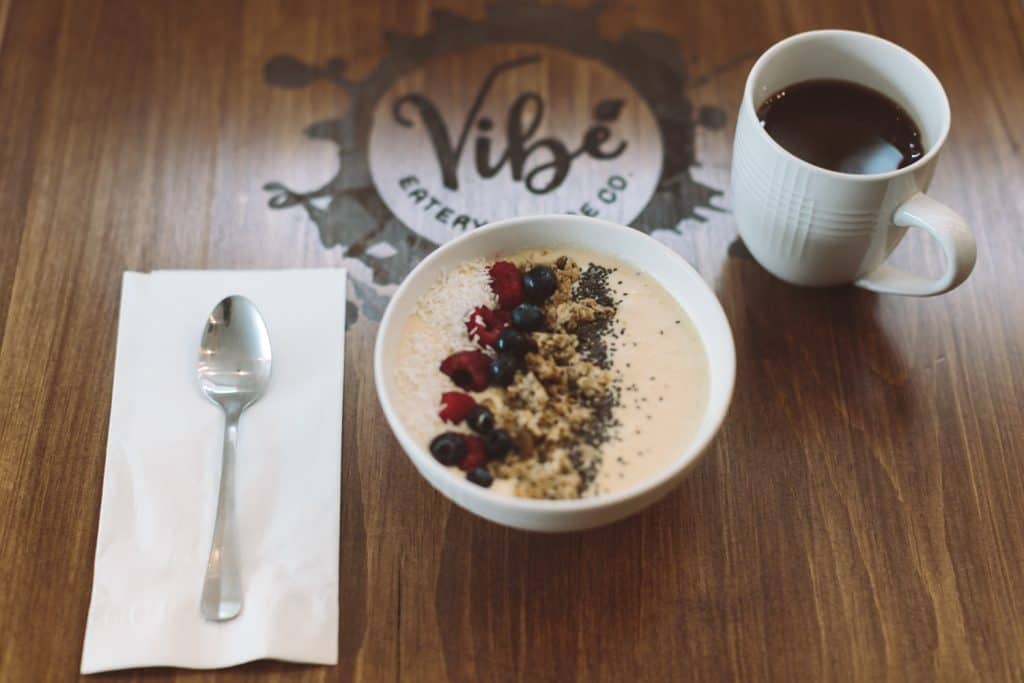 Need to fill some hungry bellies?
Do those hungry bellies want delicious, fresh, plant-based dishes? If so, we should have a chat.
We can cater:
special and private events
business lunches
breakfasts
Really, we can cater most events where there will be people that enjoy fresh, healthy plant-based goodies.
Interested in learning more? Get in touch.
112 March Street
Sault Ste. Marie, ON
email us: hello@vibeeatery.ca
give us a call: 705-949-8423
Vibe Eatery & Juice Co. provides delicious, healthy, plant based dishes for breakfast, lunch & dinner, along with cold pressed juices, smoothies, coffee, tea & specialty hot beverages in a relaxing yet quick service environment. Located in the heart of downtown, we are the perfect location to stop in for a healthy, filling meal or a refreshing drink. We choose to provide our clients with Organic & Local produce whenever and wherever possible. 
Sign up for our Newsletter!